As customers return to stores, retailers will be navigating many challenges with social distancing provisions, new customer expectations, and trying to rebuild profitable store traffic. Ensuring customers feel secure, welcomed, and taken care of are priorities your store associates need to be well prepared for.
Global online community CustomerThink said of retail recently that "In an industry built on people and relationships, it is vital to humanize each conversation to understand and build connections with every customer." This can be difficult to do when everyone in the store is wearing protective gear and is practicing social distancing measures. It can be difficult for retail store associates to make connections with customers who are nervous about returning to stores and dealing with those who disregard management requests to wear protective face masks.
The NRF recently featured BJ's Wholesale Club's Executive Chairman Chris Baldwin in their Candid Conversations With Retail CEOs webinar series. Baldwin says they have found that a lot of customers are anxious right now, and there is a lot of strength in empathy to relax customers. Empathy is expressed by showing understanding, sensitivity, awareness, and simple kindness. Empathy is not intuitive for everyone, and retailers will need to train and lead teams in delivering this experience to customers.
LEARN HOW: Planning the Return to Retail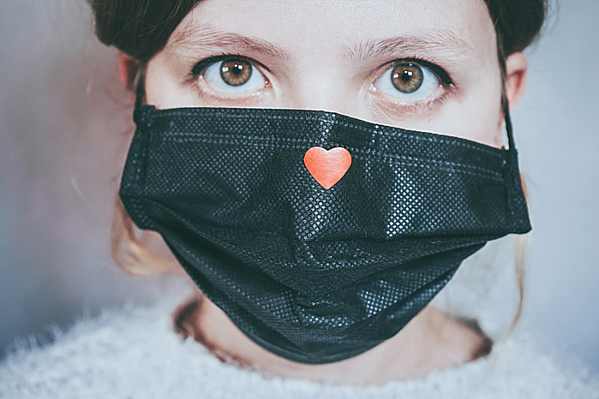 Employees Are The Face Of Your Store
As we've covered in our post The Changing Role of the Retail Store Associate, your store associates are the human connection customers have to your store's brand. They are a powerful asset. Empowering your employees with information, training, and how to handle difficult and sensitive situations that are likely to occur during our current climate is important.
Training your associates to be empathetic will include:
Communication

Associates should use more than simple greetings. They should ask customers how they are and how they can help. They should create a meaningful connection.
Associates should place more emphasis on establishing a connection than trying to sell anything in the store. This is a time to drive traffic back to stores and create lasting impressions.
Associates should still smile despite wearing masks. A smile, even hidden, relays the friendly intention, can show in employee eye contact, and will be noticeable in their tone of voice.
The importance of consistency

Staff should be committed to executing empathy and adding value to every customer, as this will reflect on customer perception of the store overall.
Consistency can build trust and loyalty in customers.
Creating New Customer Experiences
There will be learning curves for your store. There are evolving new norms with how your customers want to be served. You should try to engage customers beyond simple online surveys to establish what is important to them, what they want from you, and what is or isn't working. Having staff, or a dedicated person, engage customers in-store in a meaningful way may yield more quality information.
In our post 3 Ways Retailers Can Compete On Customers Experience, we offer tips on the types of customer experiences you can try to create in-store to help compete against online shopping experiences. You may need to try a few avenues for engaging customers and cultivating the best way to show kindness that resonates with them. But the key takeaway from that post is that your store associates are imperative to drive customer experiences home.
In 2017 American Express shared survey results that indicated:
33% of Americans say they'll consider switching companies after just a single instance of poor service.
68% of customers said that a pleasant representative was key to their recent positive service experiences, and 62% said that a representative's knowledge or resourcefulness was key.
7 out of 10 U.S. consumers say they've spent more money to do business with a company that delivers great service.
Ultimate Guide to Training Retail Employees
Just consider how much more retailers are held to these standards in these current times. Customers are even now more used to ordering things online. Customers are also more nervous about the shopping experience, with sometimes odd social distancing rules to follow and issues with being around noncompliant fellow patrons.
Tools To Help
Passionate employees connect better with customers. According to a Sales Executive Council global study, which interviewed 6,000 sales reps, there are some common characteristics that passionate store associates share, which include:
They seek out to understand customers to help them
They genuinely believe in and have enthusiasm for what they do and sell, which can be a contagious feeling
They are willing to teach customers with insight that goes beyond product features and benefits
They curtail messages to individual customers
Empathy requires these very elements. To be genuinely empathetic an associate needs to understand their customer, believe and champion the store, offer guidance and patience, and get to know customers well enough to "speak their language" and connect.
The point is an excellent way to help your store associates show that degree of care your customers are craving right now is to prepare them to show passion. Give them the tools to readily access information customers may want, ensure they can smoothly handle uncomfortable in-store situations, and demonstrate to them the empathy and care you require them to show your customers.
Retail is Reopening
We are very excited to see retail is in the process of re-opening now. At SellPro, we have created a fast-track program to help you engage your vendors, prepare, train and redeploy your store work force for a new normal. We offer a free consultation with an executive leader to help support your efforts.

---
About SellPro
SellPro is a mobile-first SaaS platform empowering retailers and brands to engage, train and inspire store personnel and to drive sales. Retail users take microlearning classes, play games, and engage in communities to win contests and incentives. The SellPro app has been downloaded by more than 150,000 verified retail store associates and its use has resulted in 4X ROI.
Additional Resources:
Communication is Key: Planning the Return to Retail
Touch Me, Feel Me: Creating Retail Experiences That Beat Online Shopping
The Future of Retail: The Changing Role of The Retail Store Associate
Sign up
We write to help you train retail personnel better and increase retail sales. Sign up to get notified every time we post something new.