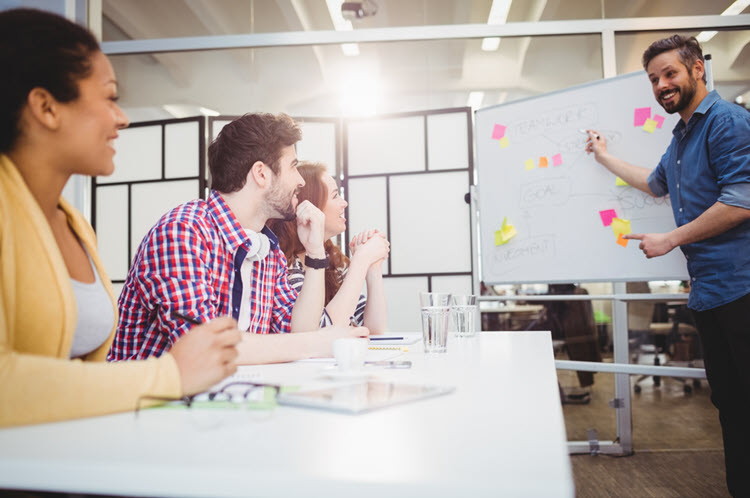 The COVID pandemic certainly hurried things along, however, consumers have been shifting away from in-store shopping in favor of online, delivery, and in-store pickup options for quite some time. There is a new normal for retailers, and it includes how they use and train their in-store staff.
Make no mistake, store associates are still very important. They are the human connection customers have to your store's brand. They are a powerful asset. Knowing how to best use your associates in tandem with how consumers interact with your store online is key.
Nordstrom's Peter Nordstrom recently noted that "The idea of brick-and-mortar as a standalone thing...is an antiquated thought. People have pivoted to a dynamic over the last several years where you have the online and the physical working together, leveraging those assets to really be a seamless experience for customers."
Retailers need to discover how their physical stores can still attract customers and how their associates can help them best accomplish that.
The Customer Has Changed
The growth of online sales has been steady, with worldwide revenue expected to reach $6.5 trillion over the next few years.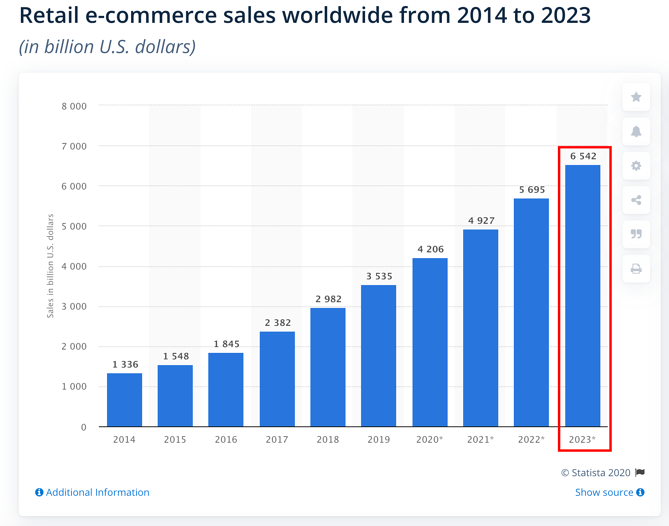 The last few months have seen more people trying online shopping for the first time, particularly for groceries. Consulting firm McKinsey & Company ran ongoing consumer surveys across 42 countries and found that 40-60% of consumers claim they intend to continue using digital and low-touch solutions like curbside pickup after the pandemic is over.
Physical stores really have to up their game if they are going to attract significant traffic. There needs to be more of a value proposition than just products. Retailers need to research their customers and try things out to discover how to give customers experiences they cannot get online. You need to look at how your store associates can help deliver these experiences. And staff will need to be retrained on how to give new customer experiences and engage and encourage sales online.
The Role of Associates
Online Engagement - Go where the customers are!
Social Media
Corporate's marketing efforts or store-level management control should not be your only social media strategy. Staff should be trained and encouraged to engage customers through social media channels. This enables them to cultivate relationships they have made with customers in-store and helps attract new business. Set guidelines to help your store brand stay consistent and consider a rewards system for associates who influence sales online.
Live Video
With the right tools, your retail staff can engage customers and prospective business through streaming videos. There are basic, low-cost options retailers can use to set up a prepared recording station where associates can engage customers in this way. Some videos can also be recorded and shared across social media channels and posted on your store's website.
The types of videos to try include:
Video appointments with customers
Live video chatting
Recorded or live product demos
Recorded or live store walk-throughs
Evaluation
Commission and bonus structures for associates whose earnings are based on sales volumes will need to be re-evaluated. Tory Burch's Pierre-Yves Roussel says, going forward, "We will have to look at the performance of a store in a different way. It's not going to be the traditional sales per square foot. It's going to be about the lifetime value to the customer, the relationship to the customer, and offering the customer every touchpoint and experience that is unique."
As stores redefine how they function in attracting customers, retail associates also require redefining. The old compensation methods will not function in the new normal of retail. And certainly will not be enough for associates to live on as store traffic continues to diminish.
Download the Ultimate Guide to Training Retail Employees!
Retraining Retail Store Associates
Product Knowledge
Your retail training likely already includes this, but it bears repeating. Knowledgeable staff can strategically communicate to prospective customers if they are well versed in your products. If they struggle to communicate features and benefits or answer customer questions, they can lose the customer's interest and trust.
Additionally, product knowledge should extend to competitor product knowledge. This allows associates to position in-store products better than other products on the market - or say, just a few clicks away. For more, please see our post What Retailers Need to Know About Product Knowledge for Sales Execution.
Customer-Centric
McKinsey & Company have found that companies that offer best-in-class customer experiences grow faster, are more profitable, and are 80% more likely to retain customers. Customers increasingly buy into ideas and feelings more than the products themselves. This trend may dip while the economy recovers and consumers spend more on necessities only. Still, it is important to start researching your customers to develop the experiences that will resonate with them and train staff accordingly.
3 Ways Retailers Can Compete On Customer Experience
Knowledge Base
American Express reports that 62% of customers claim that a representative's knowledge or resourcefulness is crucial in helping them decide what to buy. Whether in-store or online, retail store associates can help win customers over with a personalization that marketing cannot replicate. Retailers who provide a central source for vendor and product information that associates can readily access and efficiently use will help them in those crucial influential moments with customers. An excellent way to achieve this can be a knowledge base app that staff download to their phones.
Experts are actively encouraging retailers to prepare now for the new normal. The takeaway here should be very clear. It is not only the pandemic that has led us to this point. Technology and consumers have been pushing this along steadily for years. You must redefine how you and your associates connect with customers, or you will go extinct.
Retail is Reopening
We are very excited to see retail is in the process of re-launching now. At SellPro, we have created a fast-track program to help you engage your vendors, prepare, train and redeploy your store work force for a new normal. We offer a free consultation with an executive leader to help support your efforts.

---
About SellPro
SellPro is a mobile-first SaaS platform empowering retailers and brands to engage, train and inspire store personnel and to drive sales. Retail users take microlearning classes, play games, and engage in communities to win contests and incentives. The SellPro app has been downloaded by more than 150,000 verified retail store associates and its use has resulted in 4X ROI for SellPro's clients.
---
Additional Sources:
Rethinking the Role of Associates to Drive Front Line Results
Ultimate Guide to Training Retail Employees

Sign up
We write to help you train retail personnel better and increase retail sales. Sign up to get notified every time we post something new.