Get actionable store-level intelligence, retail trends and insights – straight from the source
Leverage real-time store employee feedback to stay on top of changes in the retail stores and respond to marketplace challenges faster than ever before.
Store-level market intelligence, on a budget
Cost-effective, actionable insights.
Yes, there are many ways to get market research done, and they all have their place. But…
Secret shoppers are slow, expensive and accuracy is a challenge.
Agencies can get you good data, but they take their time and it will cost you.
Consumer apps are quick and cheap, but can you trust the data?
Enter SellPro. You can literally have it all. You control the sample, set the budget and enjoy the speed.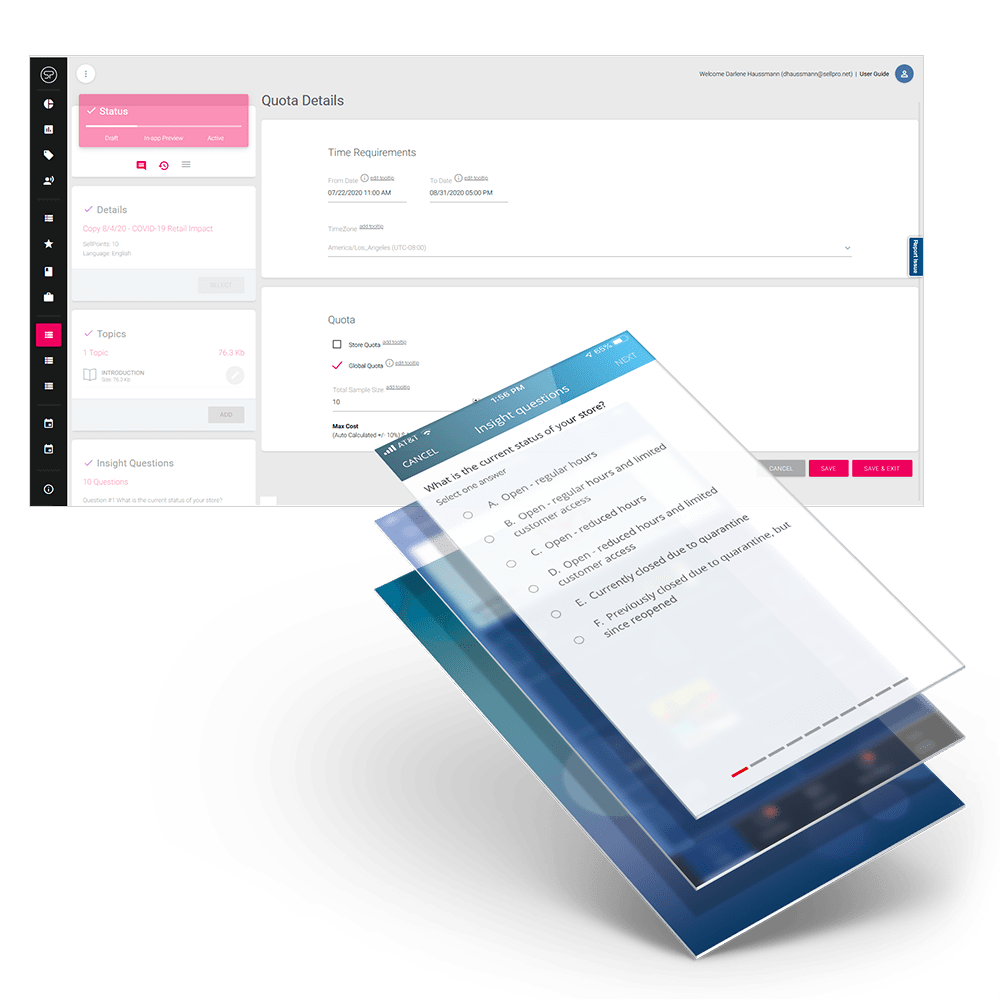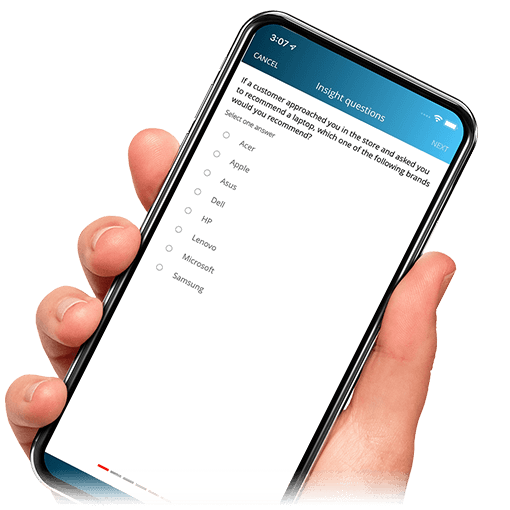 Store-level market intelligence, at scale
Direct access to accurate information.
Data accuracy is essentially a function of two things – sample size and bias. How many stores can you physically visit in a day or two to get a representative sample? Can you even deploy an agency that fast?
With SellPro you can cover as many stores as you need, efficiently and with no bias, because you are going digitally straight to the source - the store employees.
Store employees are already, well… in the stores. And they are eager to get you the answers you need. You just need to ask them, and with SellPro, you can.
Store-level market intelligence, fast
The information you need, when you need it.
Information is power! But... it needs to be timely.
Now there's no need to call your agency, go back and forth on how to gather the data, schedule people to go to some stores, sanitize the data, and finally have them send you a spreadsheet two weeks later.
With SellPro Insight, you get the data quickly, because you are in the driver's seat. Log in, create your questionnaire in minutes, set the logic and sampling, pick the stores or retailers you want, and deploy. Data starts flowing in near real-time in a beautiful dashboard, including pictures if you need them. Now take action.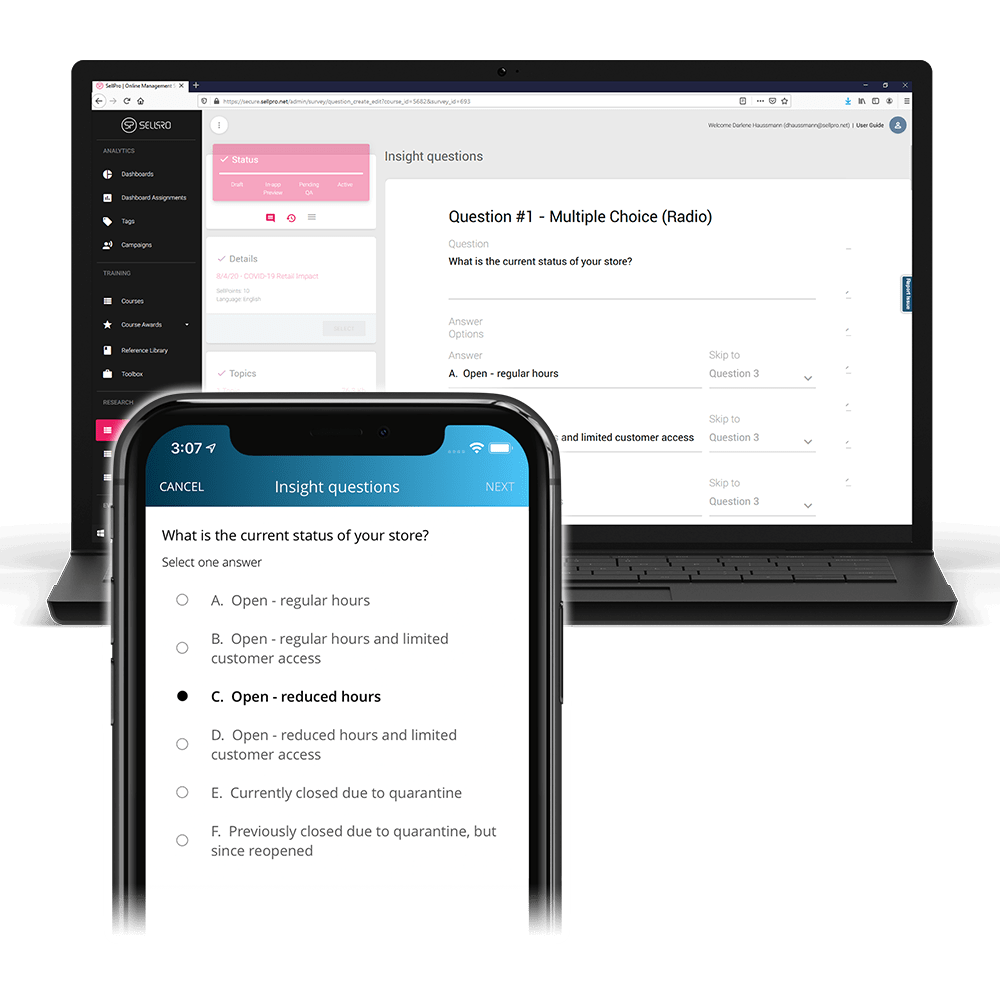 Developing brand and retail insight since 2004
SellPro originated as a research firm. Our 15+years of experience have helped us build a platform that can collect and act on market insights more quickly than any other.