A game-changing retail employee training solution
Easily create and deploy bite-sized courses to train retail store personnel on products, services, soft skills and everything else.
Simple tools, powerful LMS
The easiest user experience there is.
Of course we have all the features you'd expect in an LMS:
But your users don't need to be at a desk to get the richest experience, because the content is mobile-first, not mobile-optimized – ideal for retail associates out on the store floor!
Read more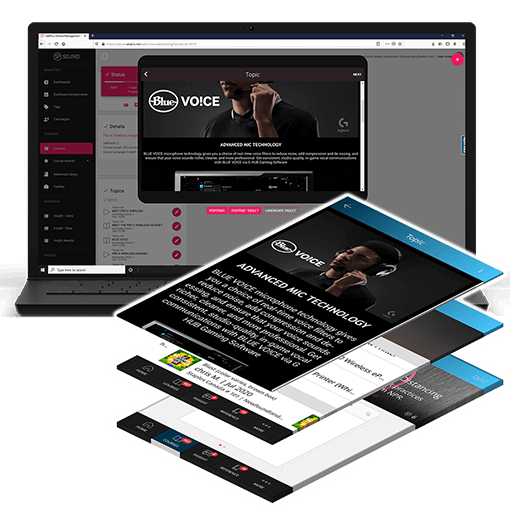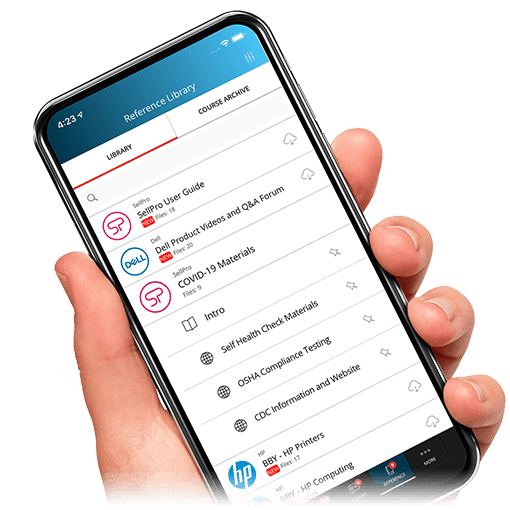 Times have changed – store training just got even harder
Maintain social distancing while keeping associates informed.
Shift huddles are quickly becoming a thing of the past. With changes in almost everything about retail, including hours of operation, store policies, and more, it's harder than ever to keep everyone on the same page.
With SellPro, you can do everything you need to do virtually, with the device already in your employee's pocket.
Training - compliant mobile micro-learning
Communication - roll out policy changes, new products and more with a few clicks
Engagement - motivate your team with leaderboards and contents
Gather insights – get feedback from your team about your training courses or anything else you'd like
Read more
Retail training is hard
So many systems, products, procedures, and people to train.
If you're in retail training, you know how tough the job is. You must train a diverse audience on many different topics. Store procedures and systems, new products and services, merchandising and more. Rolling out a big initiative is hard enough, and day-to-day items are even harder.
With SellPro you get the advantages of an LMS plus the power of gamification and rewards, with the easiest content creation platform around.
Easily reuse and house existing content
Build courses or simple resource content in a few steps with our Online Management System
Deploy in minutes
Learn about SellPro
While we're talking about learning and teaching, why don't you reach out and learn about how we can help you teach your retail employees even better via mobile app!