Mobile reference tools and resources
Help your front-line employees access information at the time of need – when they have a customer in front of them.
All your resources in one place
Organize internal or customer-facing documents and other content.
Whether you are a retailer or a brand, your content is likely all over the place. Brand reps carry binders and access intranets. Retail employees must access their company intranet as well as each brand's separate extranet.
Quit wrangling all those documents. Keep them in one place, where you can control versions and security while making it accessible from anywhere. Plus, your content will be integrated into a platform that can be used for training and engagement!
Multiple media types
Categorize and tag
Control access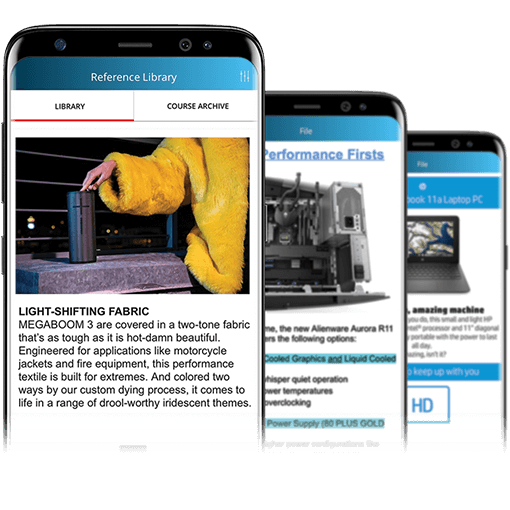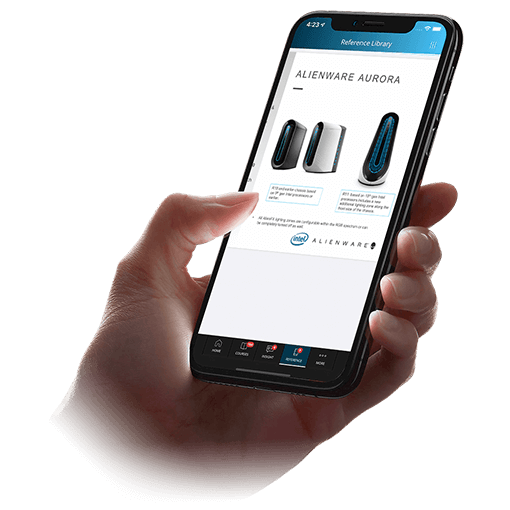 Create a better customer experience
The right answer is in the palm of their hand.
When a customer has a question about a product, they don't want to see the store associate reading the product tag. They're looking for something more than they already know or can get from the phone that's in their hand. Allow your employee to offer something unique to create an expert experience. Make detailed information, technical specifications, and insider information available in the SellPro app, and get ready for a "wow" from that customer.
Reference Library content can be categorized, searched on the fly and supports all kinds of media types.
Maintain consistency
Sending documents over email is so... last decade.
Training documents and updates sent by email can get stuck in spam filters, lost or mis-handled. This can result in version control issues or misinformation. Cut out the gaps in communication by instantly updating the entire channel by adding new documents or content through SellPro's Online Management System.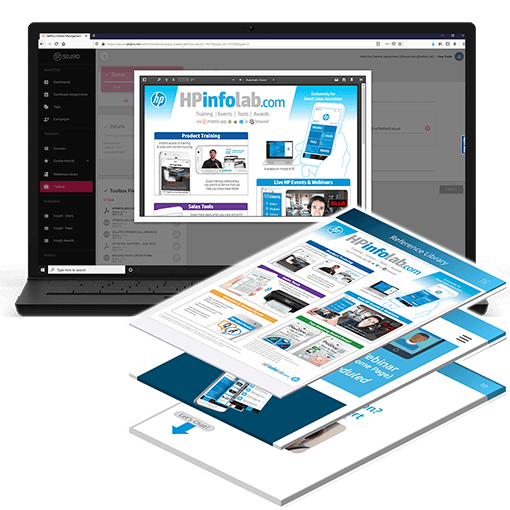 Bring the tools your team needs to their own mobile devices
Whether you're a brand rep on the road, or a retail store employee, you need the information right away when you have a question.

Talk to us about how you can turn your resource library into a mobile experience.