Regardless of what product you're selling, if a customer doesn't trust your brand, they probably aren't buying it. And in recent years, people are more reluctant to trust what they hear directly from brands themselves, so brands that throw all their money at traditional advertising may not be taking the best approach. With this level of brand skepticism, how does a brand gain consumer trust?
People trust people: their family, friends, and even complete strangers (celebrity or social media influencers, skilled retail sales associates, online reviewers, etc.) Those who speak highly of your products are your brand advocates, and brand advocates can be a low-cost and high-gain asset if you leverage them correctly.
Increasing retail sales through retail influencers
Despite the popularity of online shopping, having a brick-and-mortar retail space offers one advantage that online doesn't and never will: the human factor. Retail store associates can be highly influential in increasing sales in the physical retail space. With the ability to make a connection to customers as people, they are your best potential brand advocates. Based on SellPro's research, it is estimated that retail store associates' recommendations influence 7 out of 10 consumer purchasing decisions (of non-commodity products). And because there are so many more sales associates than your field reps, they are worth investing in and working closely with to shape into your brand's biggest advocates and, in turn, optimize their influence over shoppers.
Mind the mindshare
Regardless of what basic psychology says, in the retail world, you should care about what others say about you. Mindshare measures the level consumers know about your product or service. When you're the popular kid, everyone tends to like you even more and research has shown people are more likely to purchase something they have already heard of, rather than a completely unknown product.
The significance of retail engagement and training couldn't be greater in terms of building mindshare, which will lead to increasing retail sales. When retail sales associates share a high level of mindshare about your brand, they'll present your products to the customer in an enthusiastic manner.
Start a conversation
Programs that allow retail sales associate trainees to compete for a designated award incentivizes their success. Micro-learning, or short but regular training games, can also increase engagement and product awareness among retail associates. This low-pressure, fun approach will keep retail sales associates talking about your brand, more dedicated, and interested in increasing their sales.
Keep their attention
We have found that retail sales associates are eager to connect with brands and learn more about their products. But in today's fast-paced world, nobody wants to watch a 2-hour product presentation from the back of a room full of people.
A mobile-first solution that can be used to promote your brand's best benefits is a more effective way of providing information to sales associates. Giving retail associates a way to learn more about products while also giving them the chance to win rewards is undoubtedly a way to groom them into your brand advocates.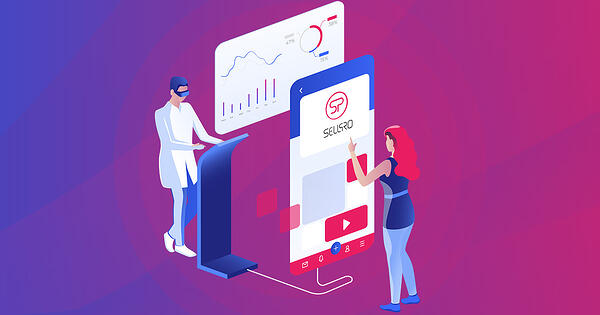 Remember the stakes
Increasing retail sales won't be possible without consumer trust in your brand, which won't be possible without brand advocates. If you distance your brand from interaction with retail sales associate influencers, they are not as likely to recommend your product. It's critical to stay connected with the retail team who, when in your corner, can use their influence to tip the scale in your favor.
Retail is reopening

We are very excited to see retail is now in the process of relaunching. At SellPro we have created a fast-track program to get you to be top of mind as retail store associates are getting back to work. To help support your efforts as well as all of our retail partners, we are offering a free consultation with one of our executive leaders to see how you can better engage, train, and communicate with your best brand advocate, the retail store associate.

Sign up
We write to help you train retail personnel better and increase retail sales. Sign up to get notified every time we post something new.