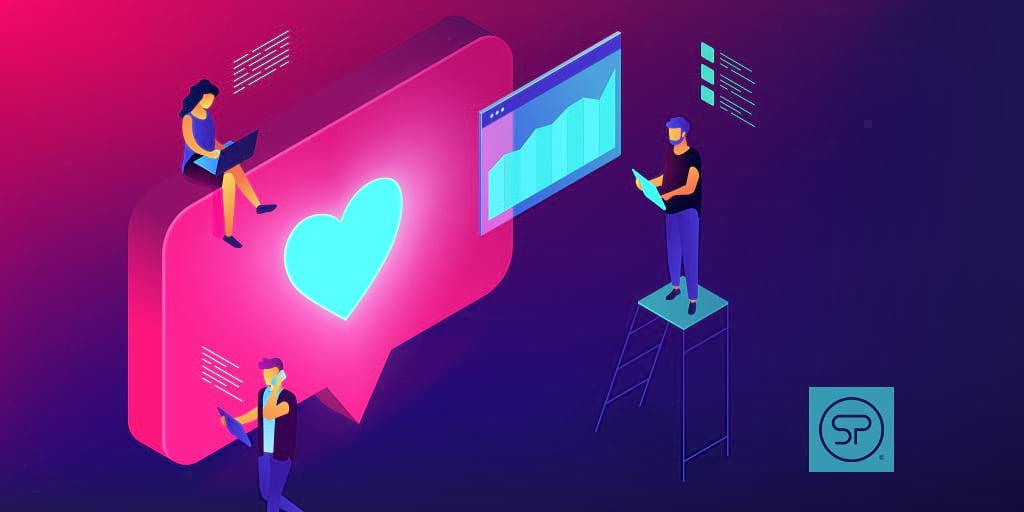 Over 13,000 retail stores have closed during the COVID-19 pandemic.
Did that get your attention? The sobering report from Forbes shines a dim light on the retail market as stores large and small file bankruptcy or close their doors for good. But all is not lost. As society reopens and the economy catches up, stores that weathered the storm will flourish. Brands may find, however, the need to work more aggressively to keep their products on the forefront of retail employee and consumer minds.
Brands usually have robust social media strategies to connect with customers, but often overlook designing and executing social media strategies for retail employees. Tapping into the accessibility of smartphones and social platforms creates a new, exciting dynamic way for brands to interact and engage with employees. In turn, those employees pass the love to the end consumer, who walks away with a product they want and a positive experience they won't forget.
Is your retail channel engaged with your brand?
The Power of the Retail Employee
Of all the pieces of the puzzle that create a successful retail brand -- production, marketing, distribution, finance -- the most overlooked and underappreciated is the retail employee. They are living, breathing representations of your brand -- and if a customer walks into a retail store and has a bad experience, it trickles down. Brands spend a lot of money on customer loyalty -- and 73% of customers say that a good shopping experience plays into that. Motivating retail employees to happily and thoroughly discuss your products is crucial.
The power of social media cannot be understated. With over 3.6 billion (with a b) active users worldwide, brands should take advantage and use it to engage retail employees on a personal level.
How can brands use social media to engage retail employees?
Communicating via Social Media Strategies
Social Selling - Creating Brand Influencers
Brands spend a lot of money on ambassadors and influencers, but often fail to include their best advocates -- retail employees. An advocate loves the brand, whether it's the product or mission statement. In 2017, Macy's launched its Macy's Style Crew in-house influencer program. The goal? Utilize Macy's employees to showcase different styles with their authentic marketing photos and videos.
The "social selling" program started with 20 employees and has grown to well over 3,000. Their employees aren't working for free, either -- they receive a cut of every sale they drive. Macy's nailed it by motivating employees to be strong advocates.
Instagram Stories
There are over 500 million Instagram stories posted every day, and 70% of Instagram users watch them. Retail employees that post a photo or video on their story and tag the brand can be reposted -- a significant feat when you're talking about a brand like Nike, with 119 million followers. Brands should incentivize this practice.
Brands can also encourage retail employees to post from work. When 47% of consumers are blocking ads, utilizing organic growth with retail employees can get the message to the consumer in a roundabout way. An Instagram story idea, "employee takeovers", can show behind-the-scenes at work content, while Facebook Live can feature interviews with employees.
3-2-1 Liftoff: Boosting Your Brands' Retail Employee Engagement
Instagram Features
Burlington, Vermont-based Burton Snowboards is the unquestioned leader in the snowboard world, with 32% of the global market share. Launching a new Instagram handle, @Burton, they encourage retail store employees and customers alike to show them their products with the hashtag #Burton on Instagram.
The campaign generated thousands of submitted photos on Facebook and Instagram, each with snowboarders kitted in their favorite Burton product. While some winners won a $100 gift card, others got featured on Burton's Instagram -- and its 365,000 followers.
Looking Forward
Brands can -- and should -- incorporate social media communication strategies targeting retail employees. Between the pandemic and constantly-changing social algorithms, getting a consistent message to the right consumer has never been more challenging.
As the general retail market begins to reopen, it's going to be a challenge getting revenue back to where it was in 2019. Employing engagement strategies that keep your brand top of mind and motivate retail employees will trickle down to your bottom line.
For more tips on how to engage retail employees, check out our guide Winning the Hearts and Minds of Retail Store Associates. We cover how to personalize product experiences, use incentives, increase brand engagement, build an online community, and more!

---
Additional Resources:
Retail Employee Training: Psychology, Theory, and Practice
Engagement App Amplifies Brand's Efforts to Create Advocates
mLearning and ROI of Retail Store Associate Training
Sign up
We write to help you train retail personnel better and increase retail sales. Sign up to get notified every time we post something new.