When it comes to in-store training, conventional wisdom is that associates should not be using their phones on the store floor even to consume training. Typically, employees are required to use a shared desktop PC in a break room somewhere, where they feel forced to train on content that took days to create on a complex and expensive LMS.
In today's rapidly evolving world, it is time for this outdated way of retail training to change - mobile has undeniably become the new way to reach, connect with and train the world's workforce, and taking advantage of this global shift in your training program can vastly improve its effectiveness.
The reality is that store associates do use their phones on the store floor, and there will always be a few minutes here and there in between helping customers. This can be a perfect opportunity for learning to take place. In our years of experience as a mobile-first training platform, we have found that using that down time to learn is a positive thing and helps engage associates in a deeper, more meaningful way with content.
The Mass Exodus of Retail Employees
A recent Washington Post article noted that 649,000 retail employees gave notice in April 2021, the largest monthly exodus in over 20 years. This retail labor shortage means there is an even greater need to train at scale as new employees are recruited and hired.
To empower store personnel to learn more efficiently & effectively, you need to be equipped to provide the right training, at the right time and in the right way. One way to improve this experience is by meeting them where they are used to consuming information – their phones. This is where they are accustomed to taking content, in bite sized chunks – which is where SellPro comes into its own.
Mobile is the New Way to Reach Retail Sales Associates
With so many new employees coming into stores, the only way to meet such huge training demand is to go mobile. We know that by engaging and training front-line workers, they become more comfortable with your procedures and products. This leads to greater confidence when it comes to talking to customers, which leads to increased sales.
By using a modern tool to solve today's training needs, you not only onboard faster and more economically but you also empower your store associates to take training into their own hands, which leads to an increased interest in training. This can be amplified by incorporating a rewards-based approach, which makes employees feel appreciated and encouraged to succeed. Providing the training they need when they need it, and in a familiar mobile based format sets your employees up for success and leads to higher retention rates.
If having associates on the store floor looking at phones makes you nervous, take into consideration that Walmart – the largest retailer in the world, believes so much in this concept that not only are they encouraging it, they are giving over 740,000 associates free phones to use in store!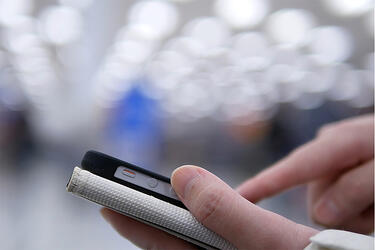 This innovative approach does go against the traditional retail training mentality, but for today's retail environment it is an essential shift that needs to happen. By bringing your content to store associates' mobile devices and using a platform like SellPro, you are giving every reason for users to want to learn and develop.
Over 75% of 1,500 managers surveyed across 50 organizations were dissatisfied with their company's Learning & Development platform. By holding onto cumbersome legacy systems, which were built for a different time and purpose, you are doing your store workers a disservice.
Our mobile-first engagement app is built for the modern retail environment, you just need to let users engage with it in a different way. We've proven this model works, and given how much has evolved in the last 16 months, this is a perfect time to transform learning and development for the today's retail environment.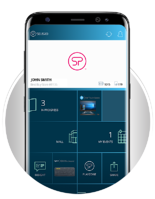 ---
Sign up
We write to help you train retail personnel better and increase retail sales. Sign up to get notified every time we post something new.