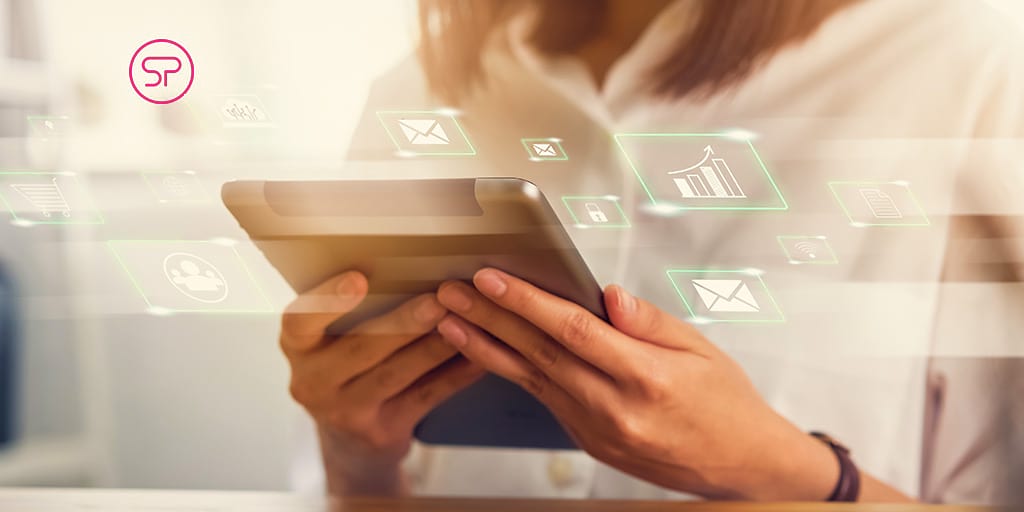 If you want organizational trust, morale, goodwill and productivity among the retail employees that sell your brand, you should consider a retail employee communications strategy. Make your communications with the front line more effective by building a strategy in advance.
What is a retail employee communication strategy?
An internal employee communications strategy keeps workers aware of significant internal changes and gives them an outlet for expressing their own thoughts. It is a document that explains the goals and processes of employee communications. It may make mention of all the possible methods and modes of communicating with employees, and the expectations of action or results of those communications.
Your brand should have much the same needs. The big difference is, you may be communicating to multiple retailers at the same time. That's a big reason to think this through in advance. You'll want to be efficient and figure out what can be "generic" and sent to all retailers, and what needs to be specific for each of your channel partners.
So, what should be in a retail employee communication strategy?
Like a good news story, it should include the who, what, where, when, and how of your brand's communications.
Who
Write down who all will get each type of communication. Some messages may be for the executive leadership of the retailers that you work with, likely the director of retail sales and above. Certain kinds of training communications may go to the retailer's learning and development team, while some may be for store management, including shift managers to be "train-the-trainer" types of announcements. Lastly, you should have a bucket for all of your retailers' employees.
Your "who" section of your retail employee communication plan may also differ by product lines, or by the retailers you're communicating with. This may be because of the avenues available to reach certain groups, frequently especially the "all employees" bucket. The more you can work with your retailers to use one platform for communication, the easier it will be for you to get great content to all the feet on the street.
The other "who" is who is going to create the content. You should have a designated person or team that is responsible for creating the content, and perhaps another who approves or disseminates the content.
Retail employee communication made easy
What
Your retail communications strategy's most important elements are the list of relevant items you are going to communicate. Ideally you can work back enough to make the what a calendarized list that includes:
Product announcements, competitive updates, and training
Personnel changes that may affect the retail channel, such as channel managers or reps
Company announcements such as earnings
Promotions and SPIFs
Policy changes
Upcoming advertising campaigns and merchandising
Note that these different items may go to different people. So you can begin building a matrix now, with who gets what communications.
Electronics Brand Extends Reach to Store Associates at 4X ROI
Where
The where is really more like what channel will you use to communicate with your retail channel's employees. You have multiple choices including:
In person during events
Email
Web portal
Online training system
Employee communications app
Train the trainer
All of the above
Each communication channel differs in it's reach, which you can track by things like participation rate, open rate, logins, completion rates and so forth. They also will differ in overall effectiveness, which you would track with information retention rates and adherence.
Not every message needs to go through all channels, though because all people learn differently, you may decide more than one is an advantage. Just think through and test the effectiveness of each one for the different types of programs, and add it to your matrix.
When
This is the most straightforward of the list. When is most appropriate for this message? You should give your retail channel as much time to disseminate it as possible. Some trade secrets like new pricing or promotions need to be very last minute, and others like earnings announcements should happen as soon as they're public, many other programs have less time sensitivity, so use your calendar to slot in the less sensitive items in between the very specifically timed announcements.
How
Finally, the "how" gives you a chance to be a little creative. How you communicate each of your different messages can vary from videos, to simple emails and everything in between. All you need to do is match the how with the where - remember not all platforms can take all kinds of messages.
Consider adding quizzes, certifications, and gamification to messages you want to really make sure stick, such as new product features and promotions, and think about rewards that reinforce your brand. If you're an electronics brand, maybe one of the prizes is one of your products, so the reps can love your brand even more. If you're in the food or beverage industry, maybe a trip to the farm or distillery would be a great incentive.
Match your desired level of "stickiness" with the amount and type of messages you are delivering to drive the most possible retention, and of course, add it to your matrix.
To learn more about communicating, engaging, and motivating retail employees, please see our guide Winning the Hearts and Minds of Retail Store Associates.

---
Sign up
We write to help you train retail personnel better and increase retail sales. Sign up to get notified every time we post something new.